Dale Pinnock | Nutrition: Dates to be announced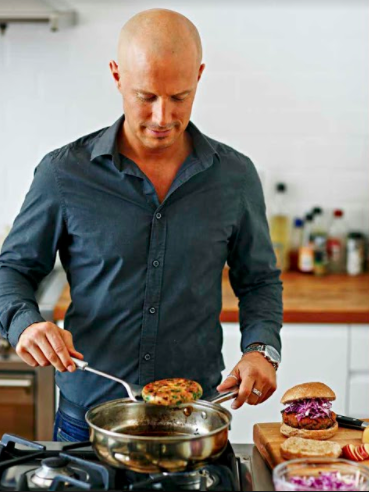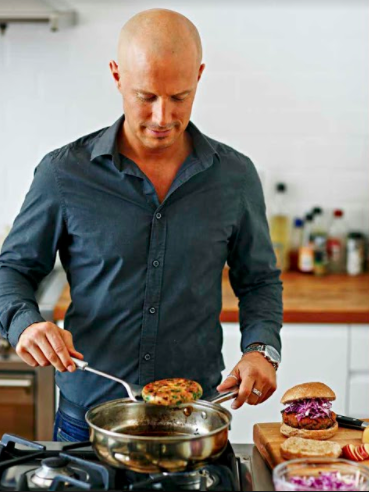 Dale Pinnock | Nutrition: Dates to be announced
The Medicinal Chef

SCROLL DOWN PAGE FOR BIO & PROGRAM
YOUR STAY INCLUDES
7 nights all-inclusive accommodations (pillow menu included)
All inclusive food and drink (alcohol included)
Fresh produce from the resort's organic garden and local ingredients
Daily Massage Treatments
Butler service at the beach and at the pools
Extensive fitness, yoga, and water sports activities
The Club Coastal Life Styling & Mentorship Program
The Medicinal Chef
at The Bodyholiday in St. Lucia
DALE PINNOCK
THE MEDICINAL CHEF
Dale has been in the natural health industry for almost 25 years, working in many sectors from the supplements and products side, right through to running private healthcare practices in central London, and Cambridge. Dale holds a BSc in Human Nutrition and a Post Graduate Diploma in Nutritional Medicine from The University of Surrey. He is an award winning, best selling author of 13 books on the subjects of Nutrition and Health. His books are published in 19 languages across 22 countries. He is a go-to expert for the media and regularly contributes to TV and Radio shows such as 'This Morning', 'RTE Today', 'Lorraine', 'Good Morning Britain', BBC Radio 2, BBC London.

He is a presenter on ITV's consumer show 'Eat Shop Save' and has also been featured in thousands of print-based features across the span of his career. Dale's true passion is taking the complex and contradictory science of Nutrition, and turning it into something real and applicable that people can actually begin to use and utilize in their everyday life to achieve long lasting results and a lifetime of improved health.
Day 1
After setting the scene, this first session will consist of two main areas. The first is exploring the ways in which modern dietary information has been completely distorted and how this has created nations of sick and barely functioning people.
With issues like obesity, type 2 diabetes, heart disease and cancer on the rise, our lifestyles are destroying us.

Here we will find out what has happened and why, and how we can stop the rot and start to heal. How we can start to build a diet that helps us to thrive. Here the three pillars of dietary health will be introduced: Blood Sugar Balance, Fatty Acid Balance, and Nutrient Density.

The second part of this day is an open floor. A chance for general nutrition questions to be asked. 1 to 1 sessions. These sessions are a chance for guests to have a 1 to 1 consultation and get in0depth insight into their own diet and health, and to create strategies for improving their life.


Day 2
Practical session: 'Blood Sugar Balance'. Practical sessions take the form of interactive cookery demonstrations. However, these are not simple cooking sessions that show you the 10 best ways to use broccoli- this is instead in-depth science in action. Each session takes the particular part of each of the three pillars, and goes deep down the rabbit hole with the science. In this first session we will discuss how blood sugar management can influence everything from simply staying more alert and energetic, through to increasing risk of diabetes and heart disease. We will explore issues as the biochemistry and physiology of blood sugar management, hormones, receptors and cellular transport systems. We will then go on to discuss what happens when this normal control system starts to break down, how increased blood sugar actually raises cholesterol, causes inflammation, damages tissues, and triggers a disease process. This sounds like a lot, but it will be delivered in the format of a cookery session. The theory will always come back to what happens in the kitchen. Back to what you can actually do for yourself every day to avoid these problems and move towards better health.

1 to 1 sessions: There will also be time available for further 1 to 1 sessions.


Day 3
Practical Session - Fatty Acid Balance. The second of the three pillars of dietary health, fatty acid balance is one of the most vital to long term health. In this session we explore fats and fatty acids. We look at how different components of fats influence many of the biggest killers in the developed world - heart disease, obesity, diabetes, as well as how they influence brain power, cognitive decline and beyond. Again this session, whilst information heavy, delivers the material in an interactive practical session where we create, cook, and taste great food.

1 to 1 sessions: There will also be time available for further 1 to 1 sessions.


Day 4
Practical session - The importance of nutrient density, and how to put it all together. This session will look at the final of the three pillars. With millions of people in the developed world being massively deficient in vital every day nutrients like selenium, zinc, magnesium etc, focusing on nutrient density in our diet is of vital importance. These deficiencies can literally put our lives at risk and make our lives shorter, so it is no trivial matter. We will then move on to put all of the pieces together. Now that we have this in-depth and absolutely life saving and life enhancing information, what do we do with it? How do we put it into practice?

1 to 1 sessions: There will also be time available for further 1 to 1 sessions.
BOOK YOUR STAY TODAY
AT THE BODYHOLIDAY WITH THE CLUB COASTAL
All rooms at The BodyHoliday offered through your stay with The Club Coastal include the following luxurious amenities: REN skincare products, a pillow menu, a digital directory of resort services on a tablet, wifi, organic teas, and a cookie turn-down menu before bed. Every room also has air conditioning, a refrigerator, and a private bathroom.
King-sized mahogany 4 post bed
Mahogany desk, arm chair, and a chaise lounge
Spacious bathrooms in high quality materials
of natural stone, cedar, and marble
Vanity table with double vanity and all-over jet shower
King-sized bed
Stand-alone soaking tub
Separate shower with marble vanities
Furnished balcony overlooking the sea
Bluetooth connected Bose surround sound speakers
King-sized bed or twin beds
Noise cancellation walls
Full bathtub
Shower in private bathroom
Bluetooth sound systems in most rooms
Mahogany king bed or two queen beds
Granite vanity in bathroom
Kohler body all-over jet shower
French doors open to a balcony or terrace with wicker armchairs and a dining table
Mahogany king bed or two queen beds
Granite vanities in bathroom
Kohler body all-over jet shower
French doors open to private, furnished balcony or terrace with sea view
VISIT A TROPICAL PARADISE
ON A LIFE CHANGING RETREAT
Set on a secluded cove of white sand beach at the edge of the Caribbean Sea, surrounded by tropical gardens and rainforest, The BodyHoliday in St. Lucia is the ultimate getaway for body and mind. Recognized internationally as a premium fitness and wellness resort, there couldn't be a more idyllic part of the world to escape to.
WATCH DALE
ON EAT SHOP SAVE
HAVE A QUESTION ABOUT THIS PROGRAM?